Changing Your Lifestyle – What Does it Really Take?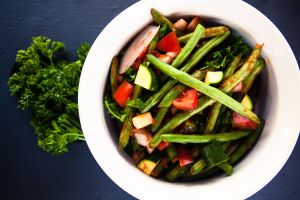 Searching the web, you'll find a lot of information about 21-day habit formation. Many blogs will say that 21-days is based on research, but the more reputable ones will quote the primary source, which is from Dr. Maxwell Maltz's book Psycho-Cybernetics published in 1960. Unfortunately Maltz based his idea on empirical information, not clinical research, which should be the foundation for any guidelines we follow in medicine.
Researchers from University College London (1) conducted a study in 2010 on subjects who were asked to implement a health-promoting habit. These participants were followed for 84 days to determine the time required for a habit to form. The average was 66 days, which would be March 6 for those of you contemplating New Year's resolutions. The researchers also describe that the simpler the task, the easier (and faster) it was for the habit to form.
WebMD (2) published advice on how to make New Year's resolutions stick. Here are a couple of their tips (and some of our own) that might help when converting to a plant-based diet:
Think of your goal and what it will really take to reach it. Plan your strategy to make it work. For example, if you are just now contemplating a low-fat, whole-foods, plant-based diet for the first time, what will it take to help you succeed? Do you already have a group of recipes or cookbooks? Are you in the habit of planning meals before you do your grocery shopping? Did you think about what type of snacks you'll be eating and how accessible they will be? What about your choices when eating out? Coming up with these answers in advance will help you stick with your resolution.
Give yourself a little break. What happens if you do go out and decide that you just have to have that Reuben sandwich? Don't give up entirely; just restart your resolution with the next meal. Living in absolutes may make us want to give up the first time we slip.
Make the food you eat enjoyable. Most people don't enjoy plain rice and boiled vegetables. Find recipes that you'll want to eat. Our book includes several recipes adapted from animal-based ones, and you won't miss the meat at all. If you aren't adventurous yet, start with simple – but flavorful – fare such as pasta with a tomato ragu sauce, chili beans with corn bread, vegetarian enchiladas, or a stir-"fry" without the oil.
(1) Available at: blogs.ucl.ac.uk/hbrc/2012/06/29/busting-the-21-days-habit-formation-myth/. Accessed on December 31, 2014.
(2) Available at: webmd.com/balance/features/10-ways-to-make-your-new-years-resolutions-stick. Accessed on December 31, 2014.