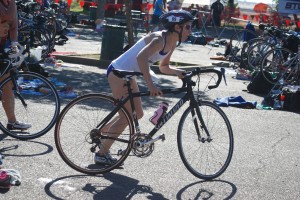 According to the American Council on Exercise (ACE), setting goals may be a useful tool to help you improve your fitness level, but to get the most benefit, the goals should be SMART. And, of course, before setting any goals, you should always check with your physician.
ACE's Guide to SMART Goals
SPECIFIC – Rather than saying you'll improve your cardiovascular fitness, consider setting a goal to walk three miles.
MEASURABLE – Rather than saying you'll lose some weight, determine how much weight you'd like to lose or how many inches you'd like to see come off your waist.
ATTAINABLE – Consider your current fitness and activity level. Don't set a goal to run a marathon in 6-months if you've been sitting on the couch. Injuries can set us back, so it is important to ramp up slowly.
RELEVANT – Do something you enjoy. A positive attitude can go a long way to keeping you on track with your fitness goal. Enjoy getting together with friends? Start a walking group.
TIME-BOUND – ACE recommends setting short- and long-term goals with a specific end in mind. Maybe signing up for a 5 or 10k walk supporting a local (or national) charity would keep you motivated and on-track to hit your goal by a specific date.
Keeping a journal, logging your steps, or tracking your activity level may also help.
For more information from ACE, click this link.