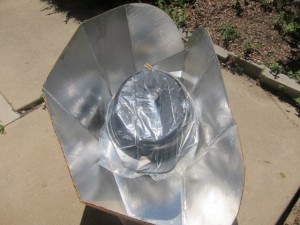 Live in an area that gets a fair amount of sunshine? Consider solar cooking. Why?
1. It's sustainable. By cooking without electricity, we reduce our use of nonrenewable energy.
2. Solar ovens cook at low temperatures, which preserves nutrients in the food.
3. It requires very little oversight. Once the veggies are in the solar oven, place it in the sun and forget about it until dinner time. Nothing is going to burn.
4. It's fun (and really cool).
Here are some fun pictures I took of making ratatouille this summer. Click here for more information.
Ratatouille Before Solar Cooking

Solar Cooker Set-Up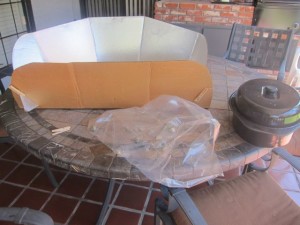 Ratatouille After Solar Cooking

Here are a couple of things to consider when solar cooking:
1. Add most of the herbs, seasonings, and spices when the dish has finished cooking. Slow-cooking tends to decrease flavor over time, so adding spices at the end keep the dish tasty.
2. Find a spot in the yard that will stay sunny all afternoon so you won't have to adjust the location of the solar cooker.